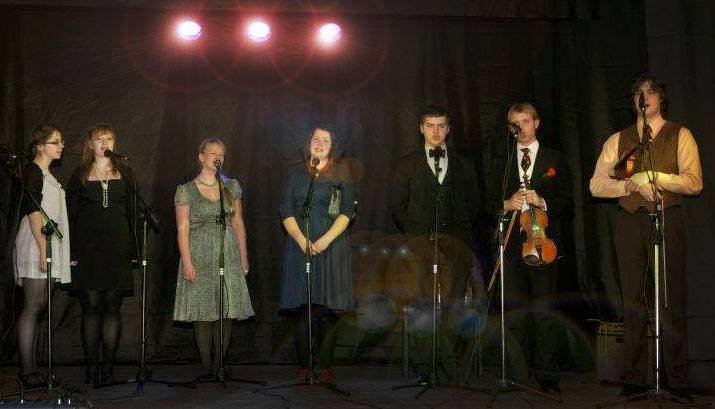 Songs theater "Neužmirštuolės ir bijūnai" is a group of young, music-loving people who perform romance songs. They sing about dreams of people in love, rendezvous, longing, break-up, pain, betrayal, as it's understood and felt by young hearts.
Although the collective is active from 2010, it presented itself for a wider audience only recently, and was perceived very well. The members are expanding their program not only with new songs but with readings from press of interwar period as well.
The band consists of seven members: four girls, varying with voices of different timbres playfully, and three guys, which make women's hearts burst with joy as they sing.
Director: Paulius Kovalenko